Breastfeeding Support Groups
---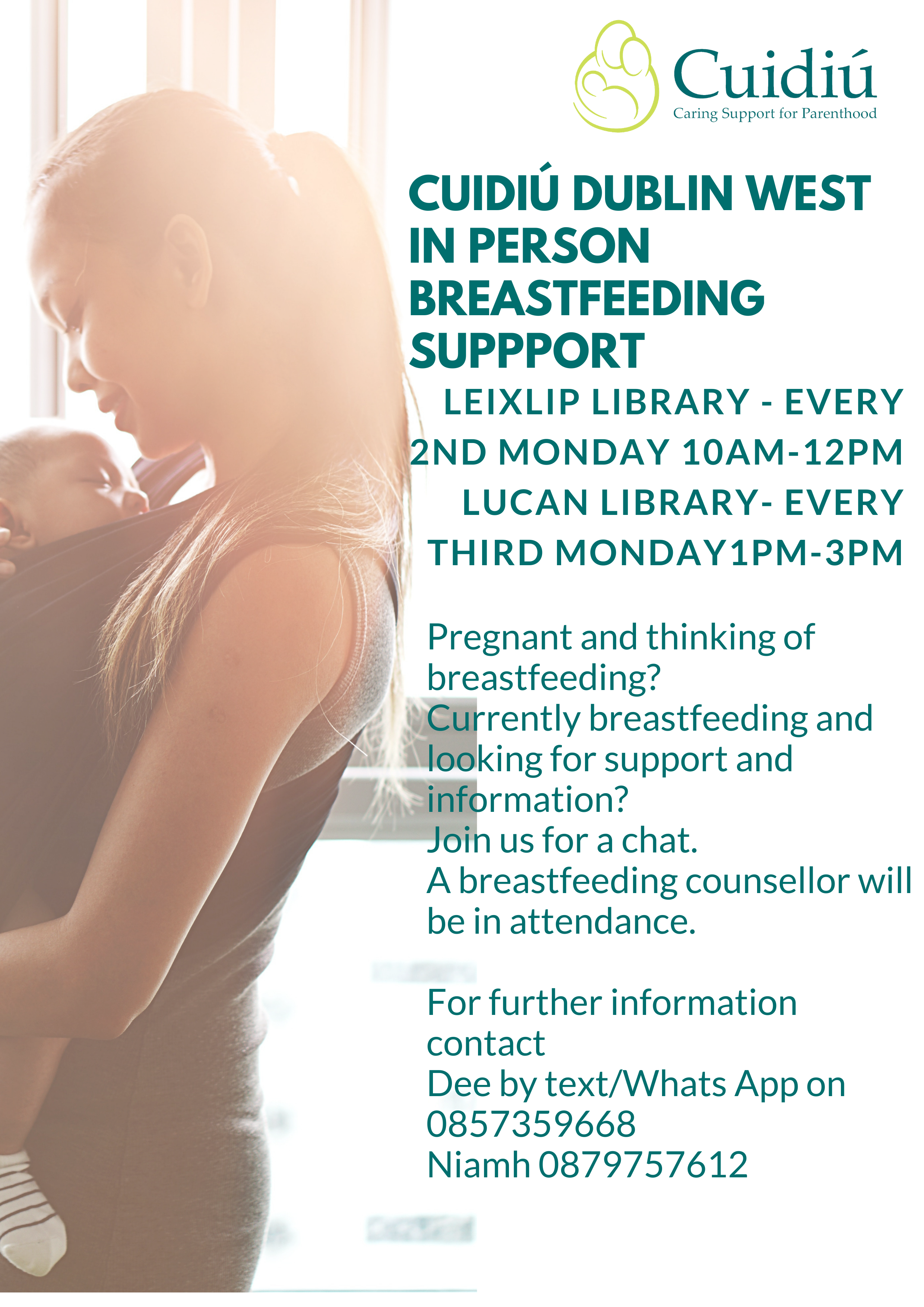 We are delighted to confirm that our in person breastfeeding support groups have resumed. They are held every second Monday of the month in Leixlip Library (10am-12pm) and every third Monday of the month in Lucan library (1pm-3pm). If you are pregnant, exclusively breastfeeding or combination feeding, you are most welcome to join us.
All of our Breastfeeding meetings have a friendly atmosphere & are a great opportunity to meet other breastfeeding mothers. The fully trained breastfeeding counsellors (BFC's) will give encouragement & answer any questions.
Please text Dee (BFC) on 0857359668 for futher information.
If you have any questions or difficulties, please contact any of our Breastfeeding Counsellors (for free) by phone anytime – see list:
www.cuidiu.ie/supports_breastfeeding_counsellors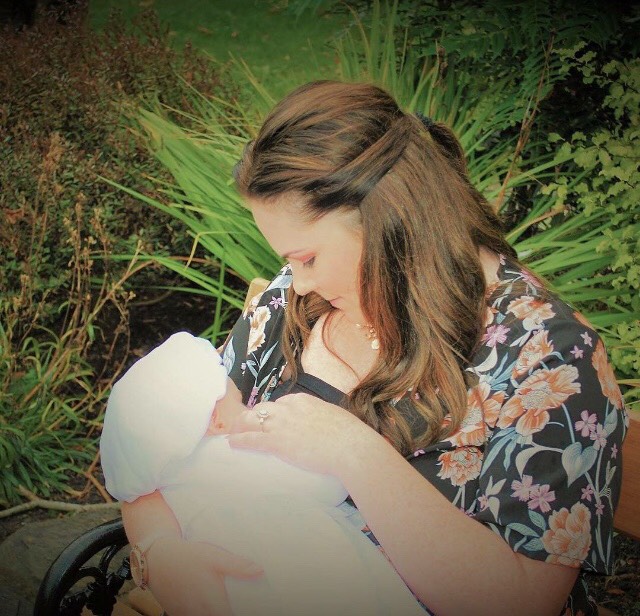 Who can go to Cuidiú breastfeeding support groups?
Parents-to-be who have an interest in breast feeding and/or are planning to breastfeed.
Parents who are breastfeeding exclusively, supplementing, pumping exclusively or partially.
Parents who have queries/concerns.
Parents who are considering weaning or are no longer breastfeeding.
Parents who would like a cuppa, biccies and a chat.
Basically, everyone is welcome no matter at what stage of breastfeeding you are.
In addition, our breastfeeding counsellors can be contacted by phone at any time (see details below).

Breastfeeding Counsellors

Veronica Quadu

(087)1379186
Bernie Wall
(087) 2438367

Niamh MacGinty

(087)9757612
Dee McGuinness
(085)7359668
Blanche Hardiman
(087)9132524
Please visit the Cuidiú National website for comprehensive information regarding breastfeeding.