Parent Support
---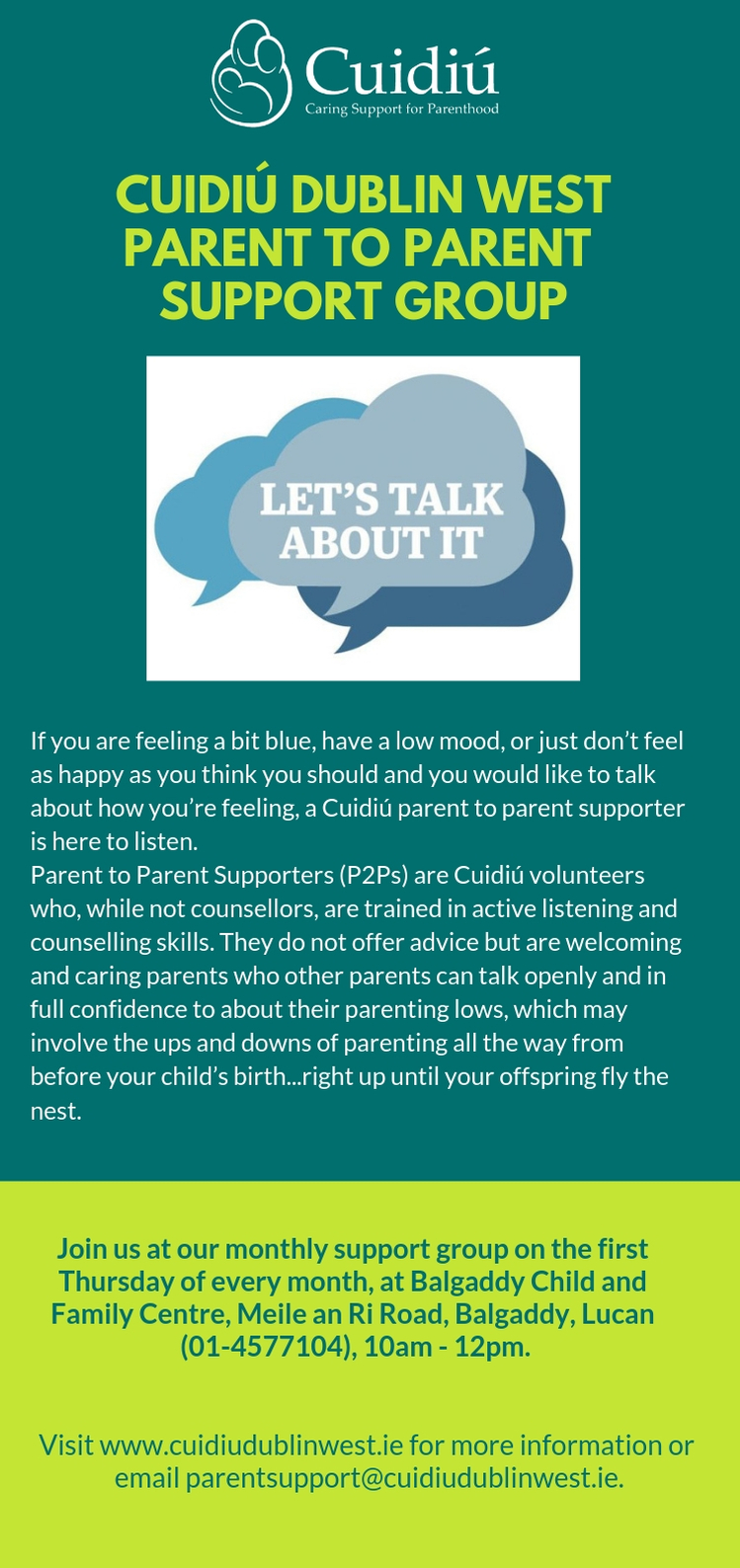 If you are feeling a bit blue, have a low mood, or just don't feel as happy as you think you should and you would like to talk about how you're feeling, a Cuidiú parent to parent supporter is here to listen.
Parent to Parent Supporters (P2Ps) are Cuidiu volunteers who, while not counsellors, are trained in active listening and counselling skills. They do not offer advice but are welcoming and caring parents who other parents can talk openly and in full confidence to about their parenting lows, which may involve the ups and downs of parenting all the way from before your child's birth...right up until your offspring fly the nest. P2Ps may organise talks or presentations of an informational or a social nature. P2Ps may share local support and resource information where necessary as well.
Join our trained Parent-to-Parent supporters to have a cuppa and a chat. Parent-to-Parent supporters offer peer support and have information on resources locally and nationally, that may be of help.
You can call one of our Parent-to-Parent supporters, Jessica on 0876316319 or Veronica on on 0871379186 for a chat on the phone, or email parentsupport@cuidiudublinwest.ie